Traveling is always a worthwhile endeavor. You're seeing new things and learning more about new places, even if those places are parts of your own country. Some of a family's best memories are made during travel, but there can also be a downside, especially if you're traveling with young children.
That downside often comes in the form of a question. "Where can I get a good beer?"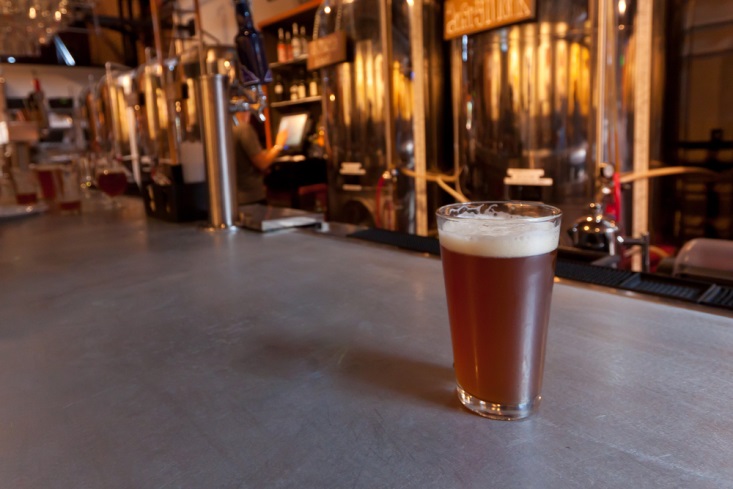 When it's time to travel with the little ones it's likely that you'll be visiting heavily touristy locations because, let's face it, that's where the kids want to go. Mediocre meals, watery cocktails, and very expensive, average brands of beer are usually what are on tap at popular tourist destinations, but things have been changing in subtle ways over the last few years, and those changes are for the better.
If you're planning a visit to one of these popular tourist destinations you can rest easy. It's now easier than ever to find a great craft beer and the delicious food to go with it, even if you are wearing mouse ears on your head.
1. Orlando, Florida
The kids want to go to Disney World, so you take them to Disney World. It's practically a rite of passage for every American family. However, after dealing with the crowds, the endless lines for the rides, and the overpriced everything within the parks, you may just want to liven up your day with a great glass of beer.
Disney World has embraced the beer-loving component of its visitors and offers a number of bars and restaurants that fit the bill. Try the Dawa Bar in Animal Kingdom for some great African ales, or visit the River Roost Lounge at the Port Orleans Resort for some fine selections from Louisiana's own Abita Brewing Company.
2. Niagara Falls, Canada
A visit to Niagara is usually a single minded endeavor; you're there to see the mighty Falls. While the Niagara region has long been known for its popular wineries, breweries are now taking center stage, and they're craftily sourcing and using local ingredients for their brews.
Niagara Brewing Company, located on the Canadian side of the Falls, is one of the region's most popular breweries. With a varied selection and tasty pub snacks to accompany the beers, a visit here is a great way to relax and unwind after a day at the Falls, especially if you've had to battle the crowds and a delicious, handcrafted beer is just what you need.
3. Honolulu, Hawaii
A visit to Hawaii doesn't always mean Mai Tais and Pina Coladas, although those are both delightful drinks that pair well with a lounge chair on the beach. The state of Hawaii offers up a number of locally brewed beer options and you'll find them on the menus at most of the major resorts.
Duke's Waikiki is an Oahu institution and is located in the Outrigger Hotel right on Waikiki Beach. In addition to their great food choices they offer a number of locally brewed beers. Visit the Barefoot Bar and try their sampler which consists of four beers from local brewing companies. Kona Brewing Company and Maui Brewing Company are among the most popular.
4. Los Angeles, California
Los Angeles is a very popular tourist destination, but it's also one where you won't have to search high and low for a good craft beer. After you've visited one of the area's many theme parks or other family attractions, there's nothing better than sitting down to a great pint.
If you're in the Venice Beach area be sure to try the Venice Ale House. Offering up a great selection of local beers in a prime, beachfront locale, this pub ticks all the boxes when it comes to great beer and great food.
5. Las Vegas, Nevada
Traditionally more famous for martinis than beers, and as an adults-only destination, Las Vegas has changed its stripes in recent years and is now a very family friendly destination. But can you get a great craft beer in Sin City?
The answer is a resounding yes. Las Vegas has made a triumphant return in many ways, but the most important might just be its newly found place in the hearts and stomachs of beer lovers. Aces and Ales is your best bet for the number of beer choices you'll be presented with at an astounding 200 different bottled beers and up to 50 beers on tap.
Visiting popular tourist destinations doesn't always have to be the chore you may think it is, especially when the beer options just get better and better. Make the trip to one of these hotspots and see for yourself.