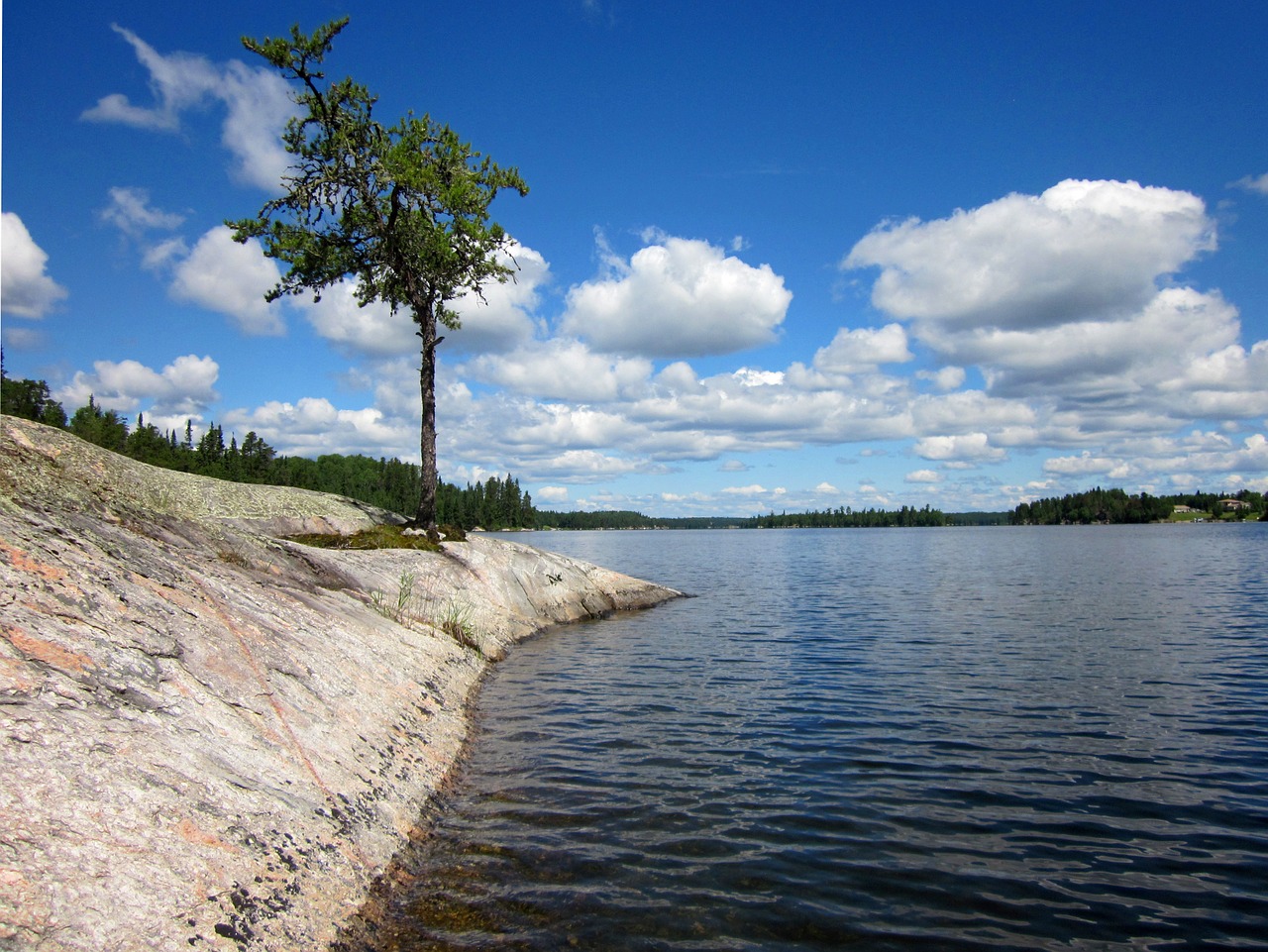 Looking to travel to Canada at some point in the next few months, but looking for a wilderness experience you won't soon forget?
Consider a trip to Northern Ontario, as this vast, remote region has plenty of uninhabited lands where you can reconnect with your true self.
Let's get into a few attractions you can experience when traveling to this part of Canada.
1) Hike the Sleeping Giant
While the Canadian Shield is not known for its mountains, it does have a number of impressive geological features remaining from the days when tall peaks soared above the landscape, billions of years ago.
The Sleeping Giant is one of Northern Ontario's most prominent features, as it stands many hundreds of feet above the waters of Lake Superior, creating a prominence that can be easily seen from the nearby city of Thunder Bay.
The land comprising the Giant is a provincial park, and it is crisscrossed with trails that can be used for both hiking and bike riding.
As with anywhere in Canada, however, the weather can be temperamental, even in the middle of summer.
If a rainy day or sudden thunderstorm makes it impossible to conquer this essential hike, stay inside and find some entertainment on the net instead.
Jump online and check out the best online slots, and you'll have plenty of entertaining (and potentially profitable) games to play until the rain moves along.
Not sure which ones are best? This source reviews sites and evaluates them by a series of criteria that will help you make the right choice based on your wants and needs.
2) Ride the Agawa Canyon train
If you plan on visiting Northern Ontario during mid-September to early October, seriously consider making plans to ride the Agawa Canyon train.
Starting in Sault Ste. Marie, this day trip will take you over soaring train trestles, beside tranquil lakes, beneath eroded mountains, and finally, through the magnificence of Agawa Canyon.
At that point, you'll have an hour and a half to wander trails and experience this underrated natural wonder for yourself – what tour gives you that amount of time these days? Not many that we know about…
3) Rent a cottage on a lake somewhere/anywhere
One of the things that Ontarians love about their vast northern hinterland is the virtually limitless lakes that dot the eroded bedrock for thousands of kilometers northward.
What this means is that there are plenty of cottages available for rent. Some are humble camps that appeal to those looking to get back to nature, others are virtual castles in the wilderness, while most lie somewhere in between.
If you want to feel the sheer joy of paddling of a lake at dawn while listening to the call of a loon, getting a place in cottage country you need to do at least once in your lifetime.