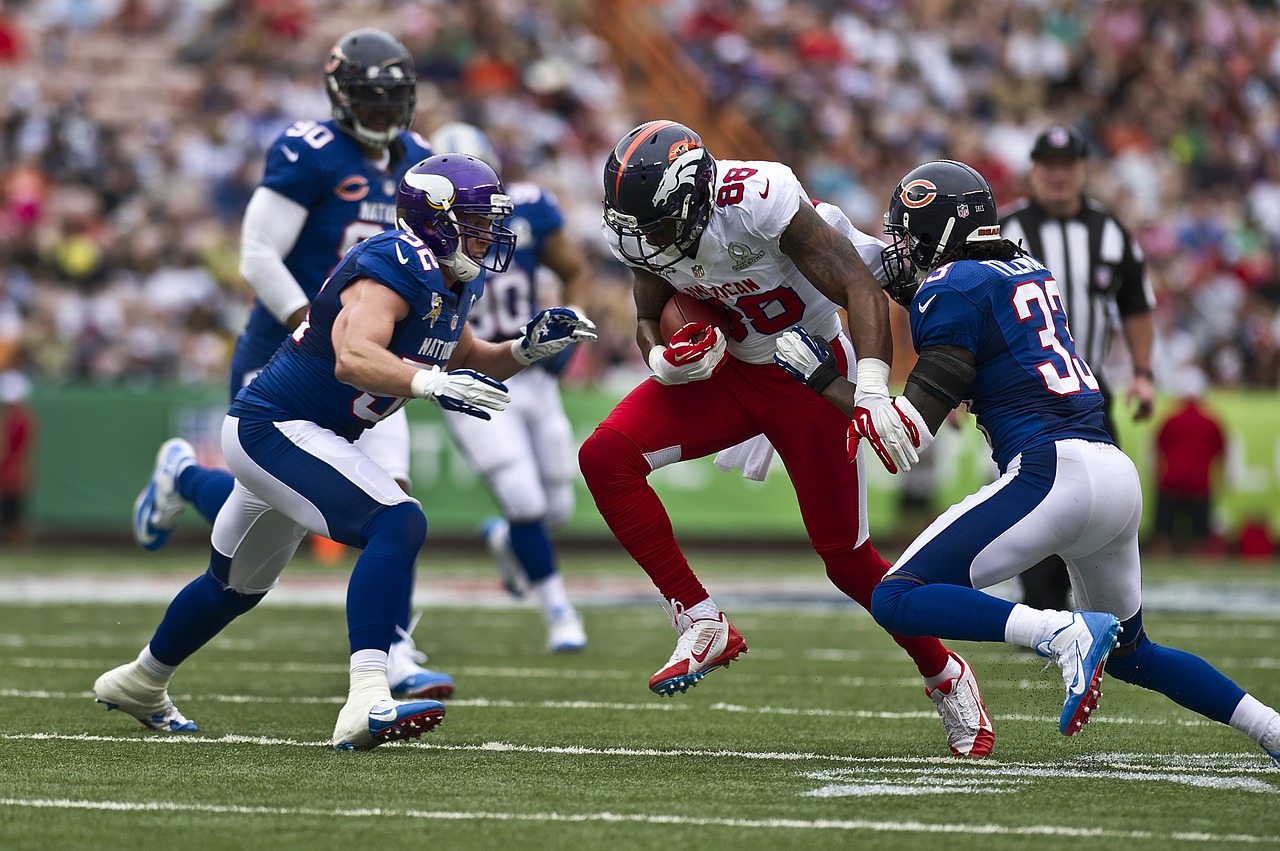 With the annual winding down of the days of summer, many sports fans are turning their eyes and ears to a sport that some might argue has in fact become the national pastime.
The National Football League (NFL for short) attracts fans worldwide, not to mention a rabid fan base across America. In doing so, it has definitely gotten the attention of those who state that Major League Baseball (MLB) is still America's pastime.
Either way you look at it, the popularity of football (especially the NFL) isn't going anywhere anytime soon.
Sport Continues to Grow
When you turn on a game on Sundays in the fall or winter, you will be one of millions of people nationwide partaking in this annual weekend ritual.
If you walk into any sporting goods store across America, or even look online, you will find tons of NFL merchandise with which to choose from.
Sure, some of that merchandise is a little on the pricey side, but that does not stop many adults from either buying it for themselves or for their little ones (oftentimes both).
For those who like to spend a lot of time on the Internet, you will ultimately find countless "experts" blogging about football day after day, especially during the season.
Yes, some are in fact experts; others tend to be those individuals who would actually get a 15-yard unsportsmanlike conduct penalty if they were asked to name each team's star player, head coach, or even its mascot.
One of the many great things about being a football fan is that you can turn a Sunday afternoon (or morning as it stands for fans on the West Coast and in Hawaii) or evening into quite the tailgating experience.
Whether at the game as a fan or hosting your own party with friends and family, the tailgating experience can be just as exciting (sometimes even more so than the game itself) as anything else you will do that weekend.
Another aspect of the game that is oftentimes as if not more popular than the game itself is fantasy football.
Sure, fantasy football does of course involve the game and the players, but to some diehards, it is even more important than which team wins the game. Just so their picked players rack up points; that is all that truly matters when all is said and done.
While the game is immensely popular in the United States, the NFL over the years has been trying to grow the game around the globe, hosting games in England, Germany, Canada and Mexico to name just a few countries.
Although there has been talk of perhaps one day having a team or two in Europe or other locales around the world, don't hold your breath for that taking place anytime soon.
Socializing the NFL Experience
Finally, the world of social media has certainly not been left behind when it comes to the NFL.
Each and every team has an active presence on social sites like Facebook, Twitter, Instagram, Snapchat and more.
If you go to each respective team's website, you will find chock-full of information on everything from rosters down to the cheerleaders and much more.
For fans, the interactive experience with their favorite teams and players on social media can be a wonderful thing, though some take it a little too far at times. Yes, some NFL folks will end up having to block some fans that get a little too carried away with their comments regarding how one played etc.
As the new season kicks off, keep in mind that the regular season only lasts for a few months, and then it is time for the playoffs, ultimately leading to the Super Bowl, an event like no other in the sporting world.
If you are ready to get a kick out of yet another season of NFL action, your time has arrived.
Just remember to watch the games respectfully of your fellow fans, even if they are those hated rivals from a division opponent.
When all is said and done, February will arrive with the Super Bowl, followed by about six months of no action on the gridiron.
For many people, those six months of no gridiron action will prove longer than winter ever could.