If owning your very own restaurant is a dream of yours then it is something which you must pursue as soon as you are in a position to do so. The key to making a success of this is in the planning so if you are not in the position to invest in your own business just yet then you should be using this time to learn about the industry and make plans so that once you launch, you can really hit the ground running.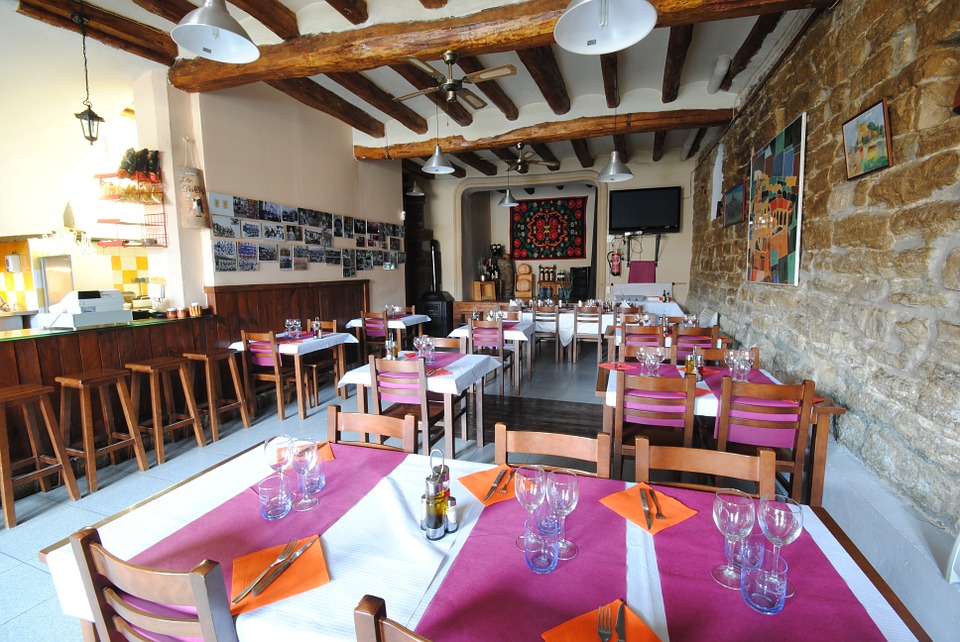 To help you get started, here are some key considerations which you need to make.
Theme
The theme of your restaurant is going to dictate everything that you do going forward so have a think about what kind of atmosphere you want at the restaurant and what type of food you wish to serve. Some people aim for a general theme and whilst this can be successful, it has proven to be better if you select a specific theme for the restaurant such as Greek, Italian etc.
Location
Another important factor is going to be location and there is nothing wrong with taking a look now to see what type of place you are looking for. If you opt for an out of town spot then you will be able to save money on rent, but you are going to experience much lower footfall. You need to strike a balance here between what you are paying for rent, and how accessible it is to people.
In-House Design
Something which is really going to help your restaurant jump off the page to customers is the design which you have inside, which should of course match your theme. There are all manner of window decals and iron-on stickers that you can choose from which will help to give your restaurant its own identity and you also need to think about the seating set up and what type of furniture you will be using. Planning ahead means that you can start to pick up some of these items before you get started.
Menu
Restaurants live and die on three things, the quality of the service, the value for money, and the quality of its food, and this is why you have to spend time on getting the perfect menu together. When designing a menu don't go overboard, keep it short and high quality. If you have a menu with more than 20 items on it, you can't possibly ensure maximum freshness and quality with each meal that is prepared. Choose high quality plates and ensure that the menu is simple.
Staffing
The final piece of the puzzle is the staff that you hire, from chefs and waiting staff to people working behind the bar. You must ensure that these people are going to offer outstanding service and perform their job to a high level. Recruiting should take some time in order to get the right people for the job.
Once all of these are aligned, you are going to be ready to open your own place.