It's not always easy to tick all the boxes for everyone when you're arranging a family holiday, especially if you have older kids to consider. Even when you have toddlers, they may not express an opinion on where you choose as a holiday destination, but they can still create their own obstacles to your dream holiday, such as making long-haul flights out of the question.
   by  Moyan_Brenn 
A city break may not suit the whole family, but Paris could always be included as a day trip within the holiday.
But once your kids are aged around 10 or more, they can get very vocal on what kind of holiday they have in mind, and then you've got to consider your own wishes and those of your partner too. For example, if you're a big football fan, then you might want to factor how you can make a family holiday and football work, but that may not be what your partner has in mind.
Allez les bleus!
For many families of various ages and interest combinations, one destination that's looking ideal for the summer of 2016 is France. Not only is this a country that offers a huge range of landscapes and different things to do and see, it's also the host country for the Euro 2016 finals. This will be the third time that France has hosted the Euro tournament finals, and nine different cities will be acting as host venues across the country, meaning that whichever corner of France you choose to visit, the footie won't be far away.
If you're interested in football betting, you'll probably already be aware that France aren't the favourites to win. With the home advantage and previous form taken into consideration, they're second favourites at around 4/1 at the time of writing, while the favourites are the current World Cup holders, Germany, priced at around 3/1. Now might be a good time to get a value bet on the outright winning team, though, as prices are sure to move as the tournament finals approach.
Even if you can't get tickets to see any of the matches while you're in France, it would be great to be in-country during the finals phase, to soak up the excitement and be a part of it all. And with such a wide choice of venue cities, from Marseille, to Nice, to Bordeaux and Paris (to name just a few of them), whatever else features on the family holiday wish-list, you should be able to find an area that suits everyone. For example, if you have beach lovers with you, Nice and Marseille are great choices, and if your family likes hiking and exploring, then Bordeaux is the gateway to the beautiful Dordogne region, which is full of amazing scenery and archetypal French hilltop villages. For many first-time visitors to France, Paris is, of course, a must, and there is an absolute wealth of culture and art to explore in the French capital.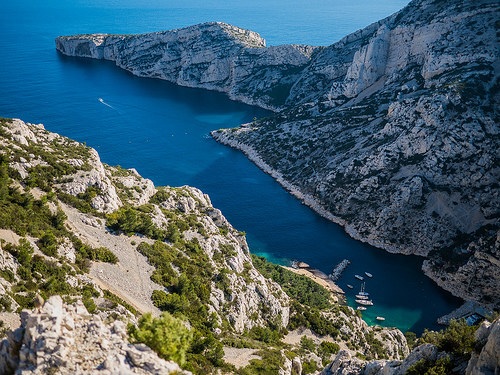 by  lublud 
Can you see yourself soaking up the sun in Marseille next summer?
Where to stay
The same goes for accommodation too. There's something to suit everyone's taste in France, from perfectly manicured and managed campsites with entertainment programmes for the kids, through to thousands of beautiful gites and cottages that you can hire, as well as boutique and budget hotels in every city and town.
If you see you and your family heading off to see a beautiful country next summer, and you want to work in a little football to the mix, then France is the ideal choice – now's the time to start planning and getting organised! That way you'll have family holiday memories you'll all treasure.