Is there anything more quintessentially cool than a Fender guitar? Acoustic or electric, as long as it has the Fender spaghetti or transition logo on its body, you know you've got a high-quality instrument that has serious cachet in the rock and roll world. But this versatile and vocal stringed instrument isn't only for rock. With famous players from all genres choosing the Fender brand, it's a good addition to any band's or solo artist's arsenal. If you're looking for your next guitar (or your very first one) follow along with this virtual tour of the coolest fender guitars money can buy and find out which one would work best for you.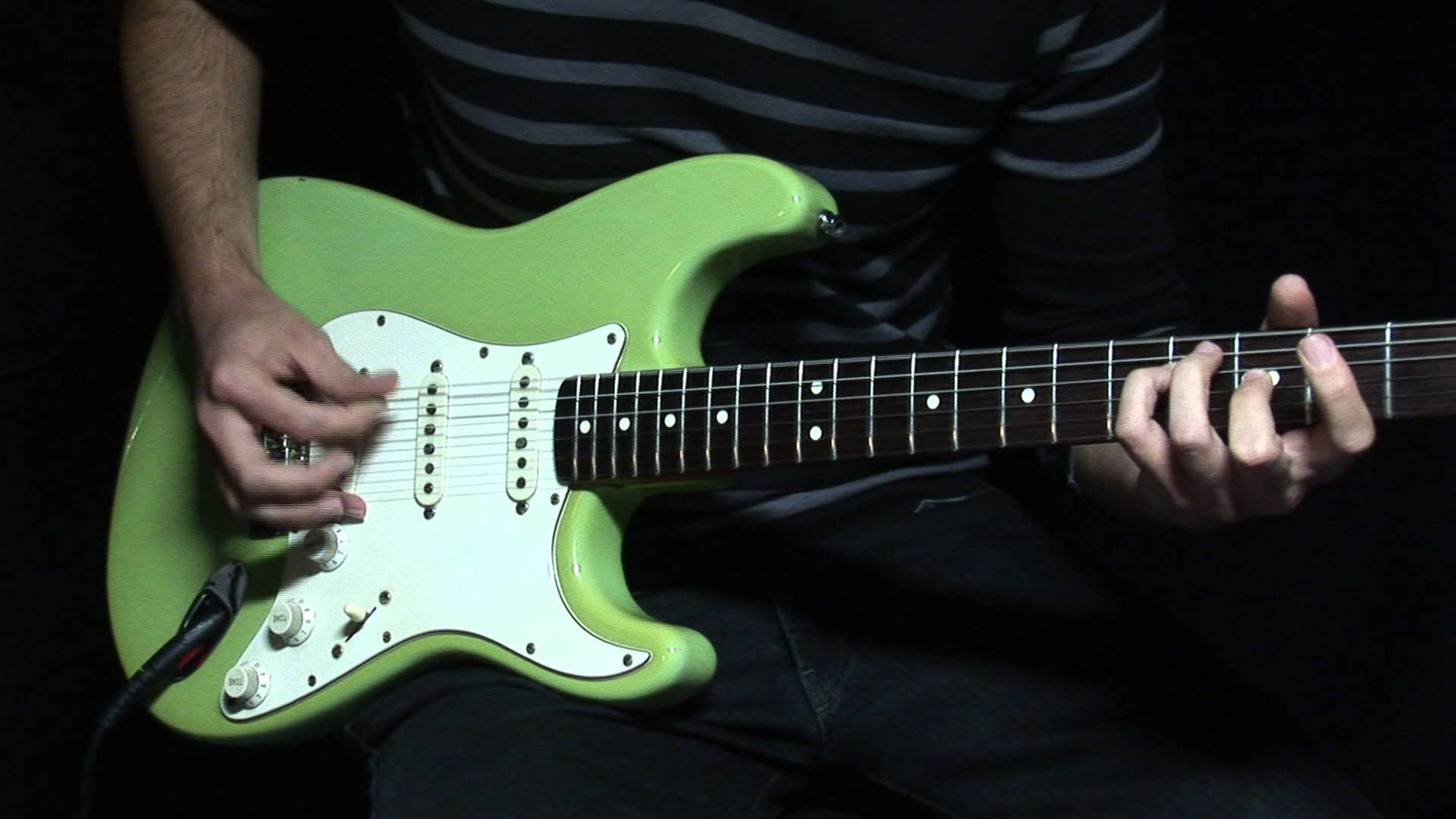 Of course, as much as this online guide will help you make your decision, it's no substitute for shopping in-store. There are plenty of music stores across Canada that can help you with your search. These stores, such as your local Long & McQuade, have a huge selection of Fenders for you to test out. Hearing these models sing under your fingers is different from any online write up or YouTube video. It doesn't matter if you're going electric or acoustic; the Fender acoustic guitars at Long & McQuade are meant to played just as much as the electric models. It's so you can get a feel for how they sound, how they weigh, and how they look in your hands.
The Stratocaster
Arguably the most popular model in their lineup, Fender doesn't even know how many they've sold since that the very first one in 1954. The king of Fender — its acclaim is only rivalled by those who play it. Perhaps the most famous player is Jimi Hendrix, but he was joined by David Gilmour, Eric Clapton, Rory Gallagher, and even Buddy Holly. With its now iconic shape, it's one of the most imitated guitars in the world. But its signature three single coil pickup configuration (when most use only two) gives it its legendary tonal control.
The Telecaster
Before it became the instrument we know today, the Telecaster went through several name changes. Though it may have once been called the Esquire and the Broadcaster — whatever you name it — the Telecaster boasts a versatile sound that suits almost any genre of music, including rock, punk, pop, and blues. You can see the featured bolt-on neck, single piece maple design in the hands of artists such as Bruce Springsteen, Keith Richards of The Rolling Stones, and the late Joe Strummer of The Clash.
The Jaguar
In 1962, the Jaguar entered into the fold. A relatively late addition to the Fender family, it failed to enjoy the wide-spread success of the Strat and Telecaster, resulting in its retirement in 1975; however, hard-core Fender fans such as Thurston Moore and Kurt Cobain helped bring it back into production. Known for its unique design and intricate controls, it's now a popular line in and of itself.
Whether you go for the well-loved Strat or a lesser known model, you'll do well with a Fender guitar. Remember to check one of the many music stores Canada can boast having, as these Canadian music stores are the ideal spot to determine which model is the best guitar for you. Once you settle on one, you can join the ranks of so many talented artists and start making music on your ultra-cool guitars.